A CANADIAN ROCKIES JOURNEY LIKE NO OTHER

To CANADA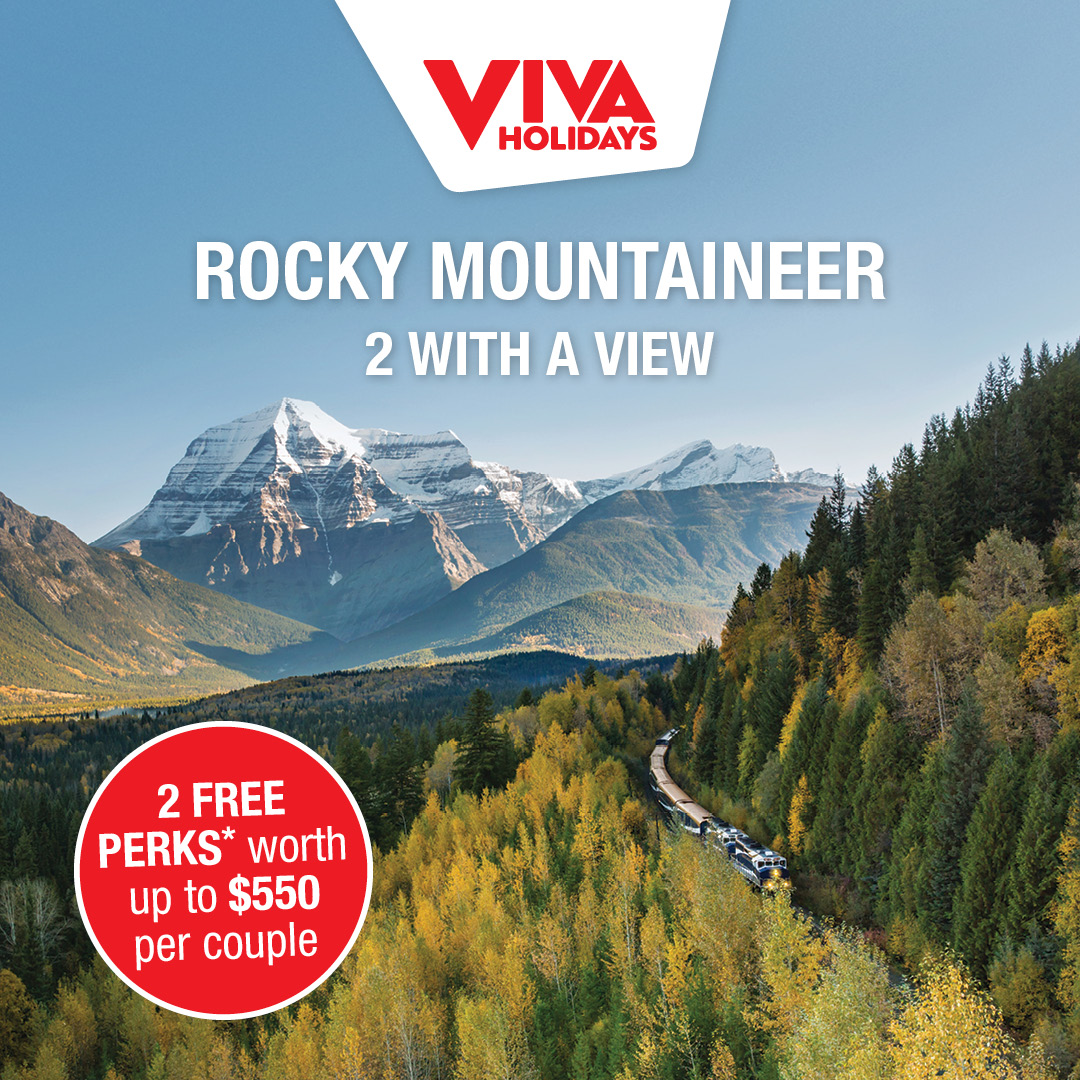 From
AUD$3,829
Price per person
Save up to $550
Package Details
Overview
GET TWO INCREDIBLE PERKS, THREE IF YOU INCLUDE THIS VIEW

For a limited time receive up to 2 FREE PERKS* worth up to $550 per couple when you book a qualifying 2020 Rocky Mountaineer rail journey of 5 days or more

A CANADIAN ROCKIES JOURNEY LIKE NO OTHER
There are many reasons why the Canadian Rockies continuously rank as one of the top travel destinations in the world. Whether it be the awe-inspiring vistas of towering mountains and sparkling lakes, the local wildlife, or the friendly hospitality, there is a reason for everybody to explore Western Canada.

With so much to see, there is no better way to experience this unique part of the world than traveling by rail and relaxing in the comfort of your seat as the scenery rolls by. For over 30 years, Rocky Mountaineer has taken guests from around the world on remarkable journeys through the Canadian Rockies.

Expect to be pampered from the moment you begin your journey. Onboard Hosts regale you with details of a dramatic past and fascinating historical facts of landmarks just outside your window. Dine on a menu inspired by the bounty of the passing regions, highlighting ingredients such as Pacific salmon and prime Alberta beef. Enjoy wines from British Columbia's Okanagan Valley and local craft beers with your fellow travellers. Step onto the outdoor viewing platform to breathe in the fresh mountain air.


Details
VH_RockyMountaineer_Flyer_0220

Travel Enquiry